All-round carefree package - house building in Greece
More and more people are fulfilling their dream of a holiday, second or retirement home in Greece. Are you also one of these people and would like to take advantage of the benefits of individual house building with appealing architecture?
Profit now from the low price level of the plots and the good price-performance ratio for new buildings.
Invest now in quality of life and a tangible asset of stable value, which offers protection against inflation.
Procedure for building a house in Greece
Building a house hides many a hurdle and poses great challenges because the effort involved is often underestimated. With our all-round carefree package, you get everything from a single source. Because nothing is more difficult than finding competent specialists such as architects, civil engineers and craftsmen in a foreign country with a foreign language. We - with our local partners - organise and take care of the complete implementation and handling of your construction project.
How we work
As your competent partner for your house construction in Greece, we will find for you - if not already available - the perfect location for your future property. The focus is on all-round support through our years of experience and extensive local network.
All construction work is carried out by qualified local companies - business partners.
First contact

Project meeting

House planning

Offer

House building

Acceptance
Personal initial consultation
During a personal consultation, your wishes and goals for your dream property will be determined.
Site inspection and project discussion on site
With a tour of already completed houses and various on-site property inspections, we can get an exact picture of your dream property together with you and our partners.
Individual house planning
All plans and the preparation of all documents such as a planning contract or the application for planning permission are prepared.
Additional features such as a swimming pool, design of the outdoor facilities, etc. will be calculated by our architect/ civil engineer according to your wishes.
Personal cost statement
We will prepare an offer for you at a fixed price with a detailed cost breakdown including all ancillary costs and additional equipment.
Construction phase
Ongoing construction progress and property inventory reports incl. current pictures are carefully documented by our partners. Your personal construction supervisor on site will contact you regularly to inform you about the current construction progress.
Payments are made according to construction progress.
Turnkey handover
After the final cleaning, the acceptance of your completed dream home takes place. You will receive a detailed briefing on all functionalities.
Immolymp - Your benefit
We accompany and support you from the enquiry to the completion of the construction
Saving time through "one-stop shopping" for all aspects of house building in Greece
professional network on site
Local, language and cultural knowledge
Competent team in Switzerland and Greece
Transparency, quality and legal certainty
Financing options (If desired)
Why - Building a house in Greece
Property prices at a low level
Availability of building plots in prime locations
Greece is one of the most popular tourist destinations in the world
Unspoilt nature and unspoilt coasts
Clear sea, mild climate and clean beaches
More than 300 sunny days a year
Good tourist infrastructure
Good price and performance ratio for new buildings
Unlimited individuality of architecture, spatial planning and floor plan design
High rentability thanks to latest standards (good return)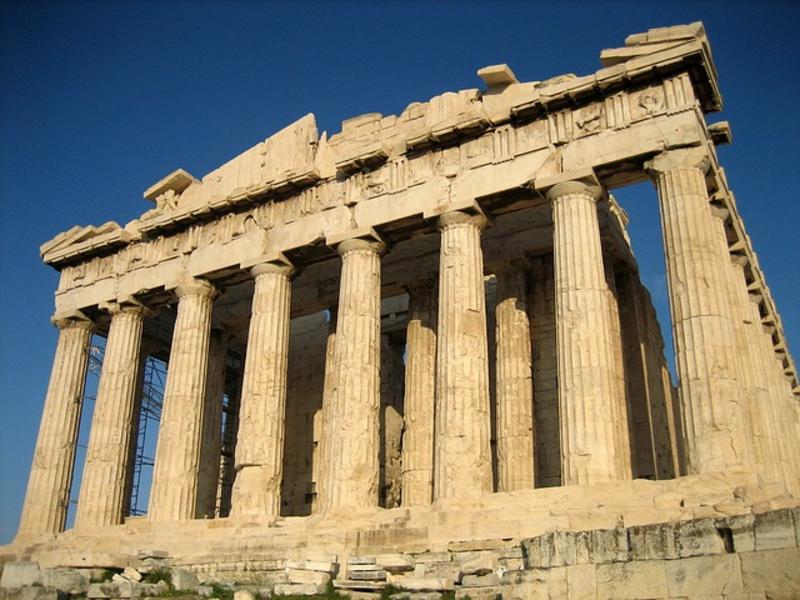 Secure a non-binding consultation