Paros - Charming hotel for sale in Marpissa - Idyllic location and extensive amenities
Real estate
(58)
(58)
(3870)
(28000)
(15)
Charming hotel for sale near picturesque Marpissa on Paros, this exclusive opportunity awaits you to acquire a magnificent hotel that impresses with both its size and its outstanding amenities. The hotel extends over an impressive 3,870 square metres and sits on a generous plot of 28,000 square metres.

Built in 2010, the property is in excellent condition. It offers a total of 58 comfortably furnished rooms and 15 open car parking spaces. The autonomous oil heating, three-phase electricity, air conditioning, solar water systems and boiler systems ensure year-round comfort, while the aluminium frames with double glazing ensure optimum energy efficiency.
The location of the hotel is ideal: close to the sea, market square, supermarket and harbour. It promises a unique combination of easy accessibility and dreamlike tranquillity.
What makes this hotel special is its wide range of amenities. A highlight is the outdoor area with a tempting pool and children's pool, surrounded by comfortable sun loungers. In addition to a tennis court and meeting rooms, the hotel also offers a pool bar, a terrace and a restaurant that promises culinary delights.

The rooms themselves are synonymous with luxury and comfort. Each room has amenities such as air conditioning, Wi-Fi, safe, bathroom, LCD TV and furnished balconies or patios. For added convenience, refrigerators are provided in each room.
The hotel also offers a variety of leisure activities: from an arcade and bicycle hire to a billiards/pool table. A fitness centre, mini golf course, outdoor pool, tennis court, sauna, wellness facilities and a whirlpool round off the offerings.

In perfect harmony with Cycladic aesthetics and architecture, the hotel offers a variety of accommodation categories, all with views of the sea, the pool or the garden. Some rooms are even equipped with a whirlpool bathtub.
The location is ideal: 1.5 km to the nearest beach, 6 km to Naoussa, 12 km to Parikia and 24 km to Paros Airport.
This hotel represents an exceptional investment opportunity for anyone looking to gain a foothold in the emerging hotel market in Greece. It promises not only a good return on investment, but also a chance to become part of the rich cultural and natural beauty of Paros.
Year of construction
2010
Central heating
Oil heating
Commission
3% of the sales price
Features
Outdoor pool
Children's pool
Tennis court
Mini golf course
Private car park
Satellite reception
Air conditioning
Telephone
Safe
TV
WLAN
Soundproofing
BBQ / Barbecue facilities
Sun terrace
Balconies
Terrace
Gardens
Gym
Spa & wellness centre
Sauna
On-site café
Pool bar
Restaurant
Laundry room
Conference and event rooms
Air conditioning
Central heating
Smoke detectors
Solar water systems and boiler systems
Aluminium frames with double glazing
Energy Class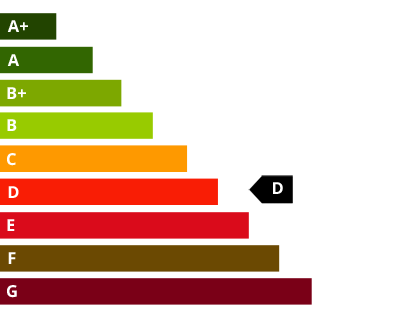 Location
Location info
Location:
Paros, one of the picturesque Cyclades islands in the Aegean Sea, is known for its stunning beaches, traditional villages and vibrant culture. The island fascinates visitors with its diverse landscape, ranging from rolling hills to golden sandy beaches.
The growing popularity of Paros in high-end tourism, especially among international visitors, offers promising investment opportunities, particularly in the hotel and hospitality industry. The combination of natural beauty, rich culture and modern amenities makes Paros an attractive destination for investors and developers in the tourism sector.
Distances:
nearest beach 1.5 km
Naoussa 6 km
Parikia 12 km
Paros airport 24 km
Punta harbour 20 km - ferry to Antiparos
Documents & References
On request
Note:
The location details of the property are approximate.

"All information contained in this advert is provided by the owner. This information cannot be checked in detail by Immolymp."

Plans, condition, measurements and any repairs or defects in the property must be checked by the buyer or an expert and lawyer appointed by the buyer.
Any warranty for legal and material defects is therefore expressly excluded.

We are happy to provide you with selected experts and lawyers we trust, who will give you the best advice.

Please contact us if you need further details about the property to help you make your decision, or arrange a viewing or consultation appointment.