Crete - Modern - Two-storey villa near the beach
This modern two-storey villa was built in 1999 and is located within walking distance of the beautiful and clean beach. Actually, the property consists of two houses, each of which is on one level. The property is located in Adelianos Kampos, 5 km from the town of Rethymno and only 700 metres from the sea. On the 800 m² plot there is a private pool area, which offers a sensational view of the sea and the entire village. Here you can enjoy your privacy in absolute tranquillity while barbecuing in the garden.
The living area of the villa is 344 m², which is divided into 8 bedrooms, 5 bathrooms, 2 living rooms and 2 kitchens.
On the ground floor there is a 183 m² large open plan living and dining area, with a fully equipped kitchen and a storage room. Also on this floor are 3 bedrooms and 2 bathrooms

The first floor of 161 m² with separate access has also been built to a split-level design to give the interiors a modern and airy feel.
It consists of a spacious and open plan kitchen/living room which opens directly onto the beautiful terrace with panoramic views. Furthermore, there are 4 bedrooms (the master bedroom with en-suite bathroom) and 3 bathrooms on this floor. Regarding the size, location and design of the property, there are many farming possibilities at your disposal.
Real estate type
Villa - Two-family house
Central heating
Heating oil
Commission
3% from the sales price
Features
Swimming pool
Furnished
Security door
Security alarm system
Fitted kitchen
Fitted wardrobes
Stone floors
BBQ
Double glazed windows
Terrace
Solar hot water system - boiler
.
Energy Class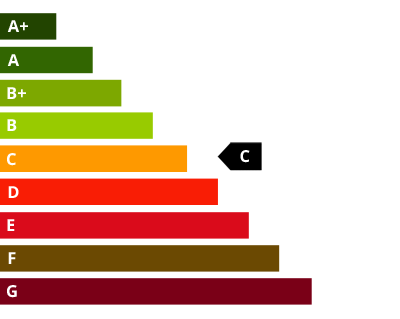 Location
Location info
Rethymno is the third largest city in Crete after Chania and Heraklion and is located approximately in the middle of the island. To the east of the town of Rethymno is the large harbour and the waterfront is lined with hotels, restaurants and cafés.
The typical Cretan ambience can be found in the small alleys, where local cuisine is also on offer.
Distances:
nearest beach 700 m
Rethymno 5 km
Airport 77 km (Heraklion)
Airport of Chania 73 km
Port of Rethymno 7 km
Hospital of Rethymno 10 km
Documents & References
On request
Note:
The location details of the property are approximate.

"All information contained in this advertisement is provided by the owner. This information cannot be verified in detail by Immolymp."

The plans, condition, measurements and any repair points as well as defects of the object of purchase are to be verified by the buyer or an expert and lawyer commissioned by him.
Any warranty for defects of title and quality is therefore expressly excluded.

We are happy to refer you to selected experts and lawyers we trust, who will give you the best advice.

Please contact us if you need further details on the property to help you make your decision, or arrange an inspection or consultation appointment.