Crete - Luxury Boutique Hotel by the Sea in Agios Nikolaos
This exclusive 5* luxury boutique hotel, is perfectly located on the coast of Agios Nikolaos in Crete.
It promises not only luxurious accommodation, but also a profitable investment with an unparalleled offering for discerning investors.

Unmistakable location and potential:
This property stands out for its stunning location. Just 3 km from the charming town of Agios Nikolaos and 61 km from Heraklion International Airport, this hotel offers an ideal environment for sophisticated tourism and investment opportunities.

Luxurious suites and impressive facilities:

With 15 exquisitely designed luxury suites, ranging in size from 25 m² to 45 m², this hotel offers the ultimate in comfort and elegance. The suites are equipped with spacious bedrooms, separate living areas, stylish dressing rooms and generous bathrooms. Each suite has private outdoor heated pools or Jacuzzis from which you can enjoy the breathtaking sea views.

Exclusive amenities and services:
In addition to luxurious accommodation, the hotel offers a wide range of first-class facilities. A gourmet restaurant, room service, laundry service, a dedicated concierge, a world-class spa and a heated swimming pool with bar all contribute to creating an unforgettable experience for guests. The private bay with sandy beach completes the offer.

Strategic investment opportunity:

This property not only offers exceptional comfort, but also a rewarding investment. With a plot size of 950 m2 and a land parcel of 4,500 m2, there is significant potential for future growth and development.
Your investment in the future - discover the potential:

This property offers a rare opportunity for investors looking for a unique investment opportunity. Contact us to learn more about this exclusive hotel property and how you can benefit from this prime investment. As your premier real estate investment partner, we are here to assist you at every stage of this exciting project.
Real estate type
Luxury boutique hotel
Commission
3% from the sales price
Features
Outdoor pool
Own heated Jacuzzi and in-room pools
Private beach
Private Parking / Disabled Parking
Satellite reception
Phone
TV
WLAN is available in all areas
Tile/marble floor
Soundproofing
BBQ / barbecue facilities
Sun terrace
Balconies
Terrace
Gardens
Fitness room
Wellness lounge/rest area
Spa & wellness centre
Sauna
On-site café
Snack bar
Bar
Restaurant
Facilities for disabled guests
Laundromat
Business centre
Conference and function rooms
Air conditioning
Central heating
Soundproofed rooms
Facilities for disabled guests
Video surveillance/outdoor areas and accommodation
Smoke detectors
Key card access
Safe
Staff accommodation
Energy Class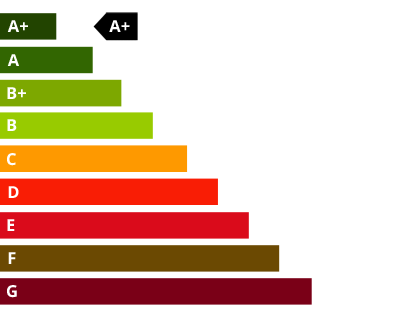 Location
Location info
Distances:

Directly on the beach
Agios Nikolaos centre 3 km
Heraklion airport 61 km
Sitia airport 67 km
Elounda 13km
Other beaches:
Ammoudara 800 m
Beach Ammos 1.5 km
Documents & References
On request
Note:
The location details of the property are approximate.

"All information contained in this advertisement is provided by the owner. This information cannot be verified in detail by Immolymp."

The plans, condition, measurements and any repair points as well as defects of the object of purchase are to be verified by the buyer or an expert and lawyer commissioned by him.
Any warranty for defects of title and quality is therefore expressly excluded.

We are happy to refer you to selected experts and lawyers we trust, who will give you the best advice.

Please contact us if you need further details on the property to help you make your decision, or arrange an inspection or consultation appointment.