Exclusive new-build Apartment in Voula - Athens Riviera: modern elegance and comfort
Exclusive new-build Apartment in Voula, Athens Riviera: your dream of modern elegance and comfort

Welcome to your new home on the coveted Athens Riviera, in the heart of Voula. This 130 m² luxury apartment, located in a newly built, ultra-modern residential complex, offers an unrivalled living experience in one of the most sought-after areas of Athens.

Unique features and high-quality finishes:
Three spacious bedrooms, each with its own bathroom, offer privacy and comfort. A spacious living and dining room, complemented by a modern, open-plan kitchen, creates a welcoming atmosphere for family and guests.

The large veranda invites you to spend relaxing hours outdoors, with views of the surrounding area of Voula.
Luxurious features such as underfloor heating, air conditioning, fireplace and LED lighting ensure the highest level of living quality.
Location and accessibility:
Located near the lively centre of Voula, just a 5-minute walk away. 300 metres from the beach, ideal for lovers of the sea and the sun.
Only 25 km from Athens International Airport and 15 km from the port of Piraeus. Close to Glyfada Golf Club, perfect for golf enthusiasts.
Modern technologies and safety:
Energy class A+ and full energy independence with natural gas and VRV A/C, for environmentally friendly and efficient living.
Personal lift, security alarm and video surveillance offer security and convenience.
Elegant living with practical flair:
A harmonious interplay of style and functionality, with fitted wardrobes and ready-to-occupy furnishings and your personal underground parking space promises not only convenience, but also security for your vehicle.
Offered at a price of €920,000, this flat represents not only a first-class living opportunity, but also a valuable investment in an upscale lifestyle. Discover your new home in this magnificent new development on the enchanting Athens Riviera.
Property type
Luxury Apartment
Condition
New building project
Living room - kitchen - dining room
1
Heating
Natural gas and VRV A/C
Commission
3% of the sales price
Features
Personal lift
Fireplace
Underfloor heating
LED lighting
Fitted wardrobes
Air conditioning VRV A/C
Double glazing
Security door
Video surveillance
Wood + stone floors/tiles
Veranda
Storage room
Underground car park
WLAN
Sat-TV
Energy Class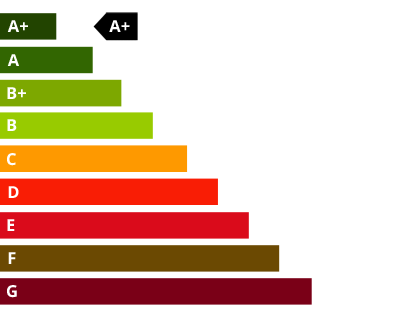 Location
Location info
Location:
Voula is a picturesque coastal town on the Athens Riviera, known for its stunning beaches, luxurious resorts and first-class restaurants. Visitors can spend relaxing days here by the crystal-clear waters of the Aegean Sea and enjoy the lively atmosphere of the local bars and cafés in the evening.
Distances:
Next beach 300 m
Athens airport 25 km
Port of Piraeus 15 km
Centre of Athens 17 km
Documents & References
On request
Note:
The location details of the property are approximate.

"All information contained in this advert is provided by the owner. This information cannot be checked in detail by Immolymp."

Plans, condition, measurements and any repairs or defects in the property must be checked by the buyer or an expert and lawyer appointed by the buyer.
Any warranty for legal and material defects is therefore expressly excluded.

We are happy to provide you with selected experts and lawyers we trust, who will give you the best advice.

Please contact us if you need further details about the property to help you make your decision, or arrange a viewing or consultation appointment.